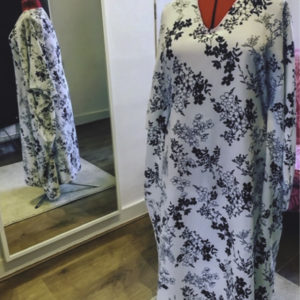 I have now been in this industry for 25 years, starting as an apprentice with a bridalwear designer when I left school.  Although I trained within the bridal industry where bespoke gowns were created for clients, I now prefer to work with the clothing alterations side as I find this more challenging.  I like to take a garment and make it fit the wearer perfectly as if it were made for them.
I have some clients who have cherished garments that are damaged and I find creative ways in which to save them or sometimes I can reconstruct them from new fabrics.
My favourite part of dressmaking is construction which enables me to have the vision to alter and repair items to a high standard. That said I am not limited to clothing alterations.  I have been lucky enough to have worked on some very interesting projects;  clients constantly surprise me with their requests.